Private Lessons
Learn to ride with the pros
Looking for a personalized, one-on-one learning experience? A private lesson is the ultimate way of learning for you or a small group of your friends and family. Whether you're just learning how to ski or snowboard for the first time, or are looking to take your skiing and riding to the next level, our instructors are trained to teach all types of lessons from beginner to advanced.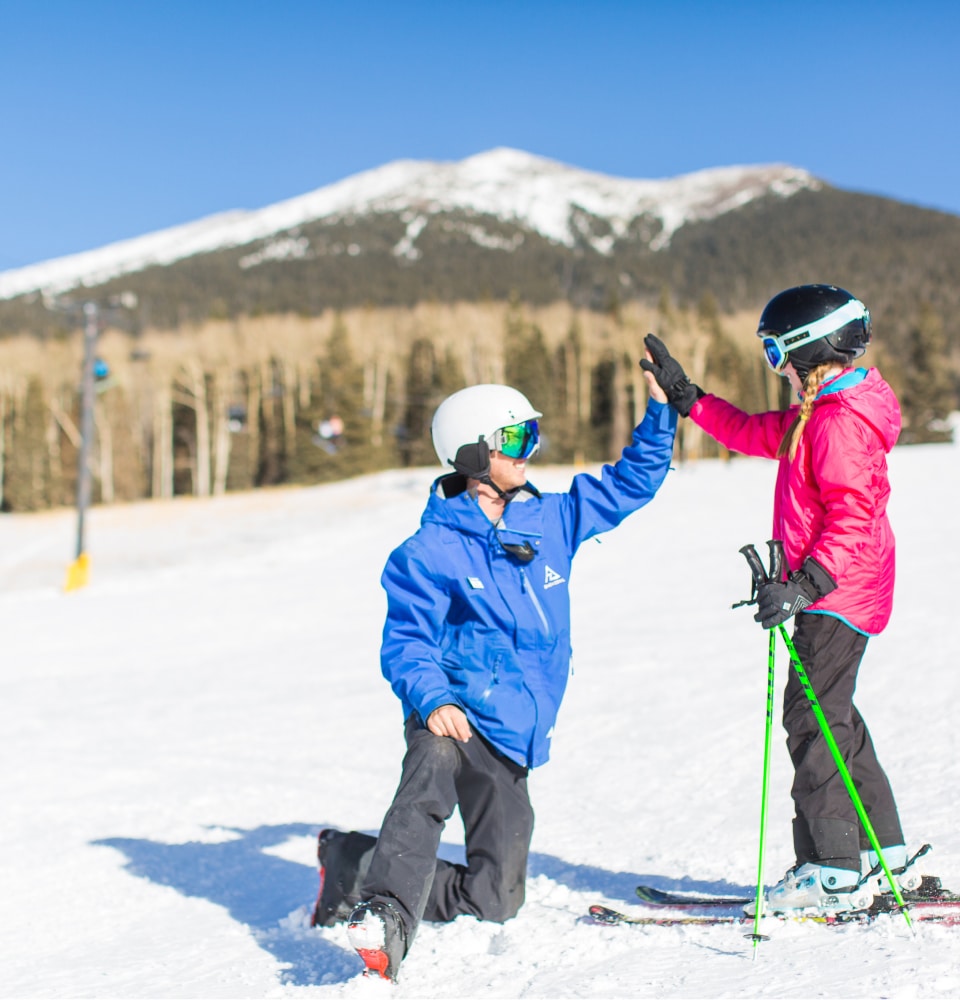 9 AM & 1 PM
3-Hour Private Lesson
9 AM Only
6-Hour Private Lesson
Private Lesson Options
3-Hour Private Lesson
Offered at 9 AM & 1 PM.
Weekdays, $299
Weekends & Holidays, $349

6-Hour Private Lesson
Offered at 9 AM only.
Weekdays, $499
Weekends & Holidays, $599
Additional Guests in Private Lesson
$79 per person.
Important Information
We suggest arriving at least an hour prior to your lesson start time. Traffic and variable road conditions may exist.
Check-in for your private lesson is 30 minutes prior to your lesson start time. Upon arrival, please head straight to the ski school check-in at the base of the Hart Prairie Lift. Your instructor will assist you in activating your Reloadable Snowbowl Card and picking up rental equipment.
If you are late to your private lesson, your private lesson may be forfeited.
Reservation Policy
Private Lessons must be booked online at least 48 hours in advance. If your preferred date is not available online, please email [email protected] to check availability.
All lessons are subject to availability.
Cancellation Policy
Private lessons follow the same cancellation policy as online purchases. Private lessons are non-refundable and non-creditable on or after the date valid. To cancel or reschedule your lesson(s), please contact [email protected] by 11:59pm the night before your arrival.