Sport Shops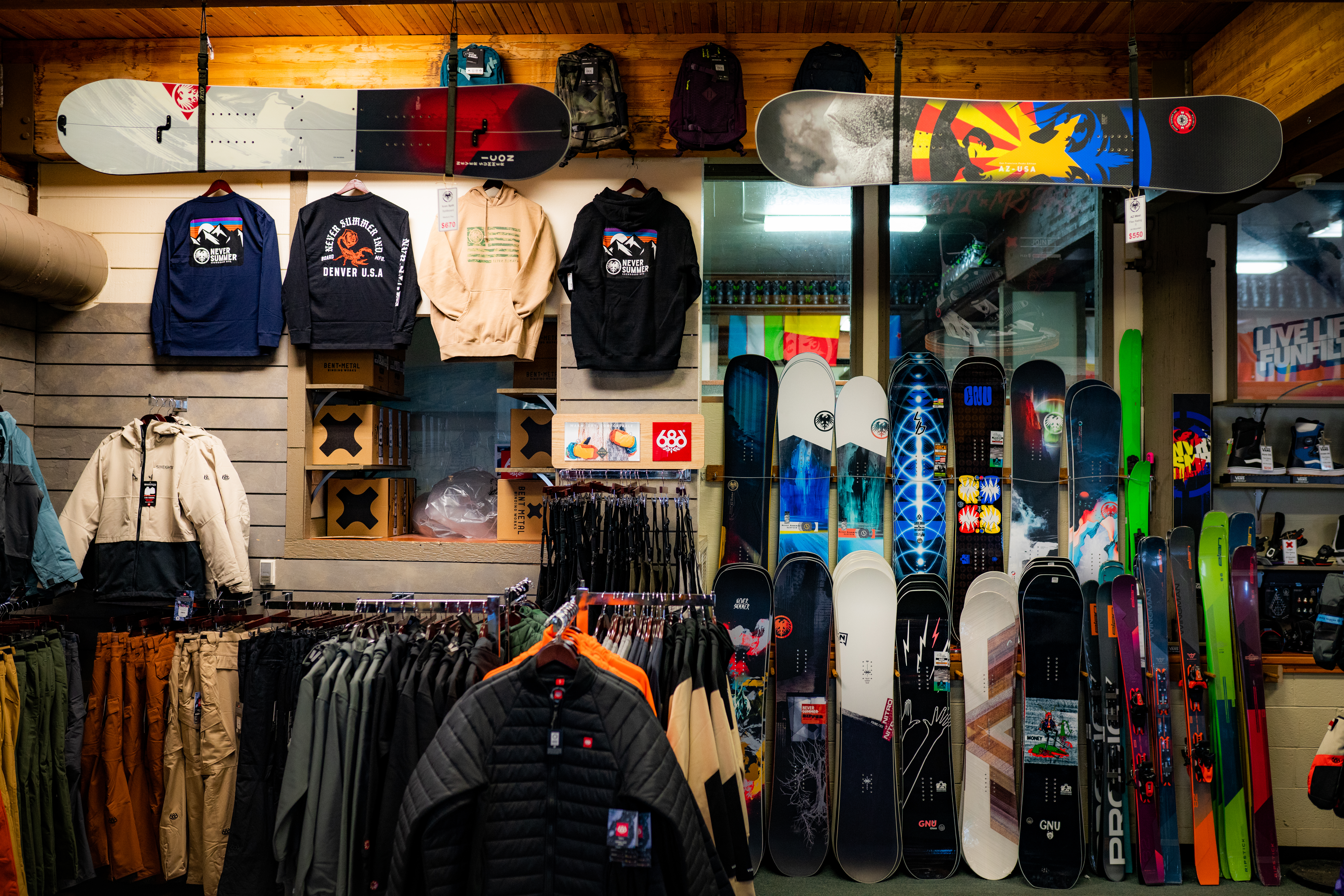 Get Geared Up With Us.
Looking for the best winter gear? Stop by the Agassiz Sport Shop and talk to our knowledgeable staff about all your winter needs.
End of season deals are here! Score 40% off on hard goods and apparel before the end of the season!
Hours: Closed for the remainder of the 22/23 season
Hart Prairie Sport Shop
Located on the lower level of Hart Prairie Lodge, the Sport Shop has everything you need for a day on the slopes: goggles, gloves, beanies, layering pieces, socks, packs and more. The shop features quality brands, like 686, Volcom, O'Neil, Smith, Spy, Dakine, Yeti, Phunkshun, and many Arizona Snowbowl logo-products. Our friendly associates will help you navigate through a variety of clothing and select hard good options to outfit you head to toe with jackets, pants and helmets.
Hours: Saturdays & Sundays, 9 AM – 4:30 PM
Agassiz Sport Shop
Forgot something at home? We've got you covered with a variety of hand-picked logo wear, souvenirs, and mountain essentials. The shop features quality brands, such as, Burton, Spy, Phunkshun, Yeti, and many Arizona Snowbowl logo-products.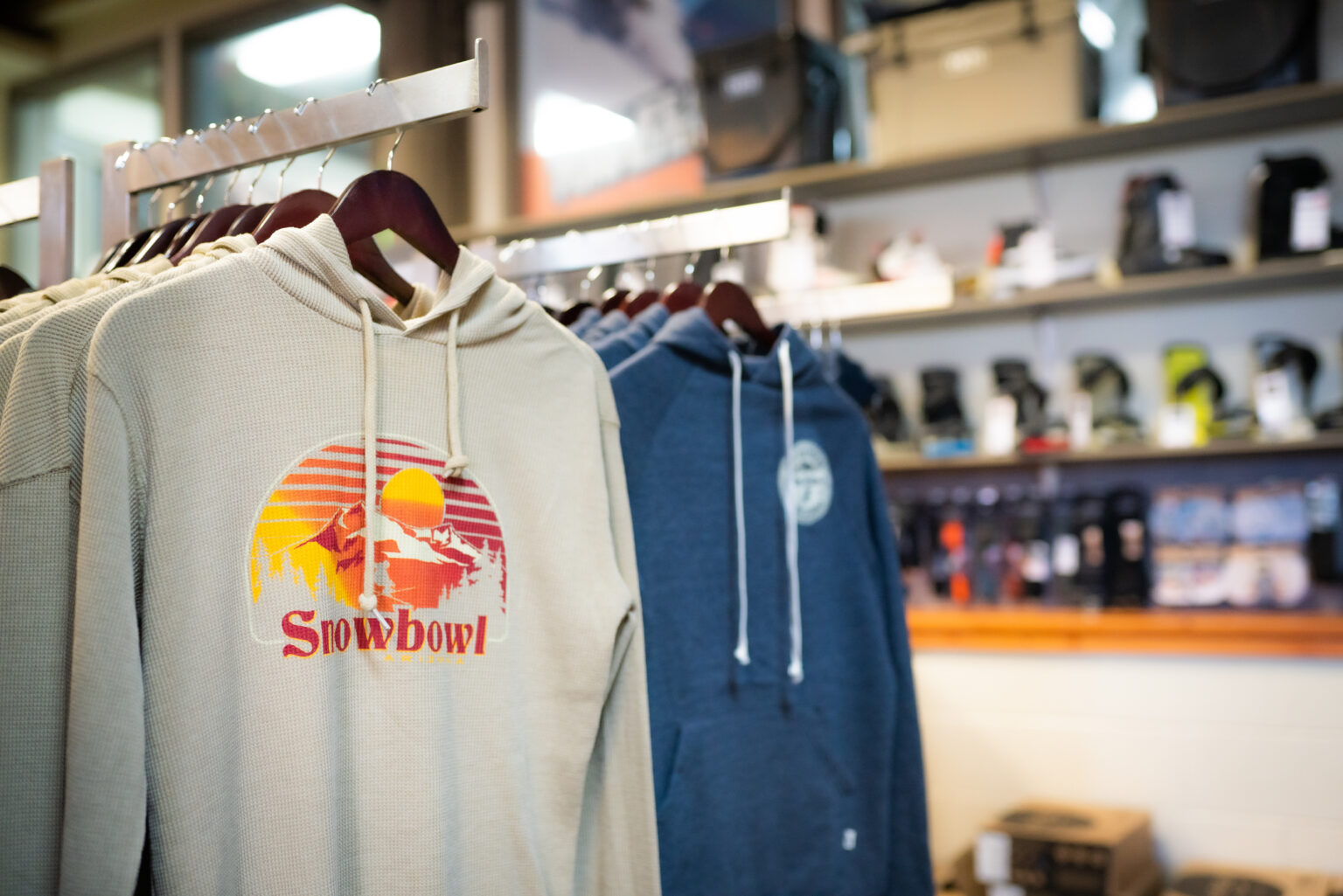 Shop Online
Grab the latest Snowbowl gear from the comfort of your own home. Selections from hats, t-shirts, hoodies and more!