Sno-GO Mountain TourS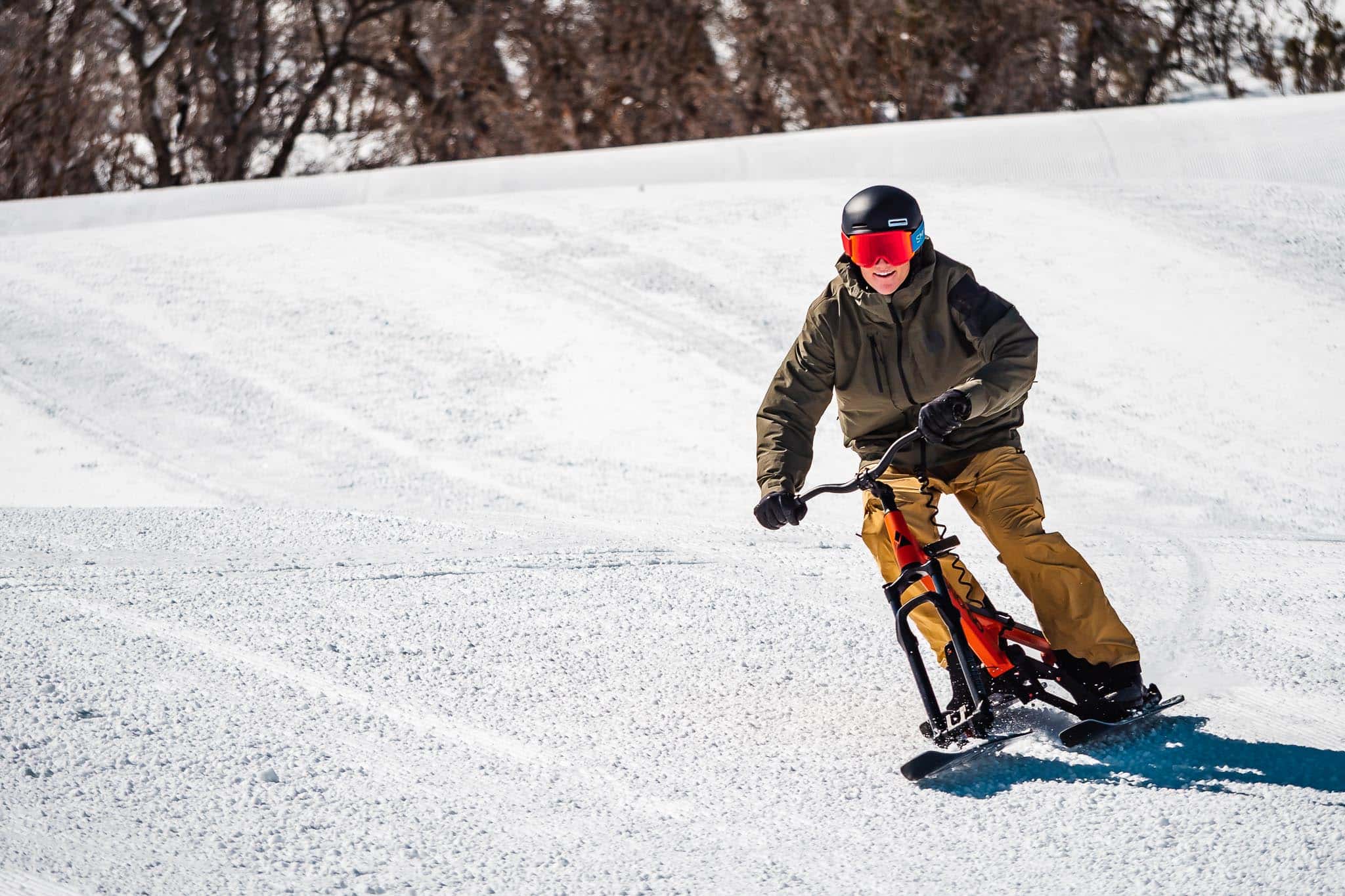 What is a Sno-GO?
A Sno-Go ski bike is a brand new way for anyone to enjoy the winter ski slopes with no prior experience! The Sno-Go is a bike-like device with three skis, a chairlift loading hook, and an extremely easy learning curve for gliding down the ski slopes. Most people master the basics of the Sno-Go in under an hour and are able to join their friends who ski or snowboard as they venture about the entire mountain.
Experiencing the mountain on a Sno-Go is easy thanks to their industry-leading technology providing you with a safe and easy way to try something new!
Starting as Low as $79
Sno-Go Mountain Tour
Join our guides on this introductory tour to Sno-Go from 11 AM – 1 PM or 2 PM – 4 PM where we will show you the basics of the bikes and then hit the slopes for some easy green run introductions! Enjoy the excitement of cruising down the ski runs in a new and exhilarating way.
Routes and lifts in the Mountain Tour will depend on the overall ability of the group, but you're guaranteed two hours of exciting riding with a guide who will show you the best trails and views of the mountain!
Limited quantities available – book yours today!
Important Information
Products Included
Products included in the Sno-Go Mountain Tour: Sno-Go bike, snowboard boots, and a helmet.
2-hour guided mountain tour from 11 AM – 1 PM or 2 PM – 4 PM.
Requirements
Participants must be 13 years of age or older.
Participants must be of height 5′-0" (152cm) or taller.
Participants must have a valid lift ticket.
What to Wear
Winter jacket
Snow pants
Waterproof gloves or mittens
Reservation Policy
Sno-Go Mountain Tour should be booked online and in advance, first-come, first-serve. Please arrive at the Hart Prairie Rental Shop by 10 AM for the 11 AM tour and 1 PM for the 2 PM tour to pick up your Sno-Go and meet with your tour guide.
Book your Sno-Go Mountain Tour here.
Cancellation Policy
IMPORTANT – ALL PURCHASES ARE NON-REFUNDABLE:
All purchases are non-refundable, except for up to a 48-hour cancellation period immediately following the time of purchase and before the date of your arrival. To request a refund during the cancellation period, email [email protected]. No refunds will be issued on the date of arrival.
All purchases may be exchanged for a resort credit in the dollar amount of your original purchase at any time up until 11:59 pm on the day before your product(s) are valid.
NO REFUNDS, CREDITS, OR TRANSFERS WILL BE ALLOWED for tickets, rentals, or lessons on the date the products are valid.
All lift passengers during the winter season must wear skis, snowboard, or resort-authorized snow-riding or biking equipment.
The Resort does not guarantee parking, road conditions, weather conditions, snow conditions, open terrain, number of lifts operating or facilities/services available. Inclement weather can and does at times affect daily operations and can cause delays and closures at any time. Refunds and credits will not be issued for tickets, rentals or lessons due to inclement weather or other unforeseen interruptions to daily operations.